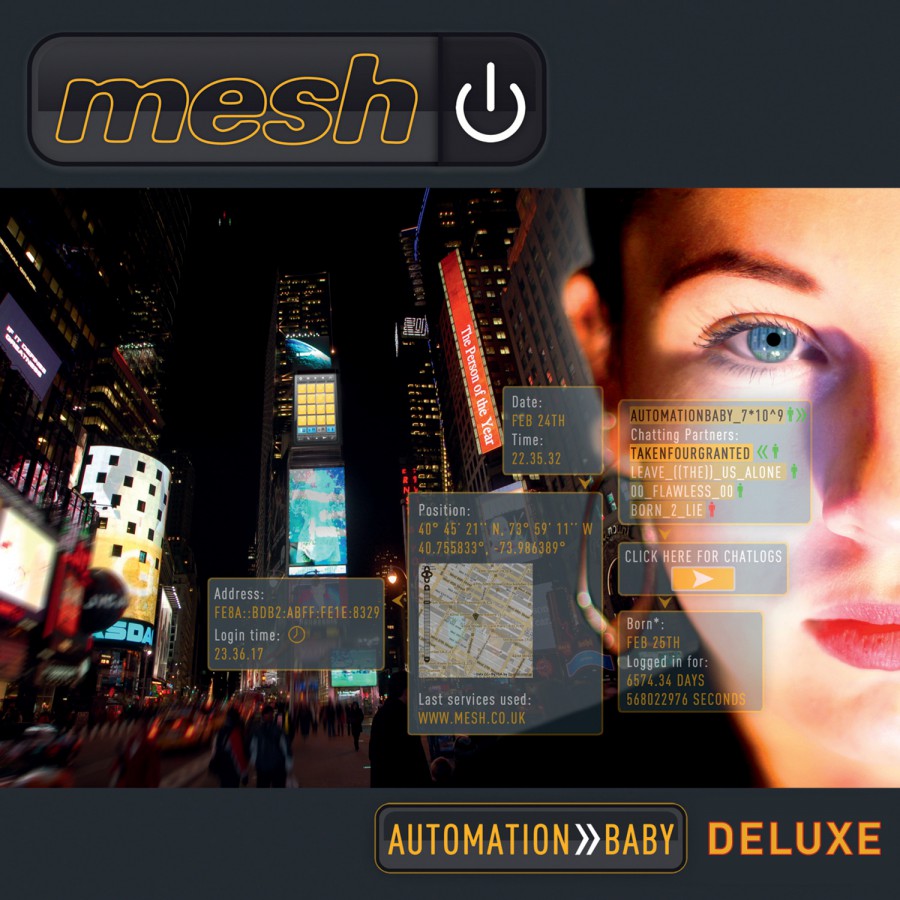 Automation Baby (Deluxe)
DIGITAL (2013) · Listen & Buy on Bandcamp
Digital only deluxe version featuring 8 additional tracks!
Having met in 1991, Bristol UK based Mark Hockings and Richard Silverton formed Mesh, and released their first EP in 1994. Since then, the band has become one of the most beloved acts in the synthpop scene. Being unafraid to experiment, the band excels at pushing themselves musically while staying true to the Mesh sound. The long-waited new album
Automation Baby
is yet another giant step forward for Mesh. The album has a huge sound and big songs. It's fresh, cutting-edge, complex, deep and emotional. Featuring the duo's newest single "Born To Lie,"
Automation Baby
is one of the most anticipated releases of the year!
Track List
01. Just Leave Us Alone
02. Taken For Granted
03. You Want What's Owed To You
04. Automation Baby
05. AB Incidental No. 1
06. This Is The Time
07. The Way I Feel
08. Adjust Your Set
09. Born To Lie
10. AB Incidental No. 2
11. Flawless
12. Never Meet Your Heroes
13. When The City Breathes
14. You Couldn't See This Coming
15. Automation Baby (Radio Version)
16. On.Anon
17. Perfect Idea Of Beauty
18. Born To Lie (Duet Version feat. Mechanical Cabaret)
19. AirKraft
20. Just Leave Us Alone (Aaron Molho feat. Wendy Wang)
21. Petrified (Acoustic)
22. Automation Baby (Remix by Johannes Buhrmann)
Also See