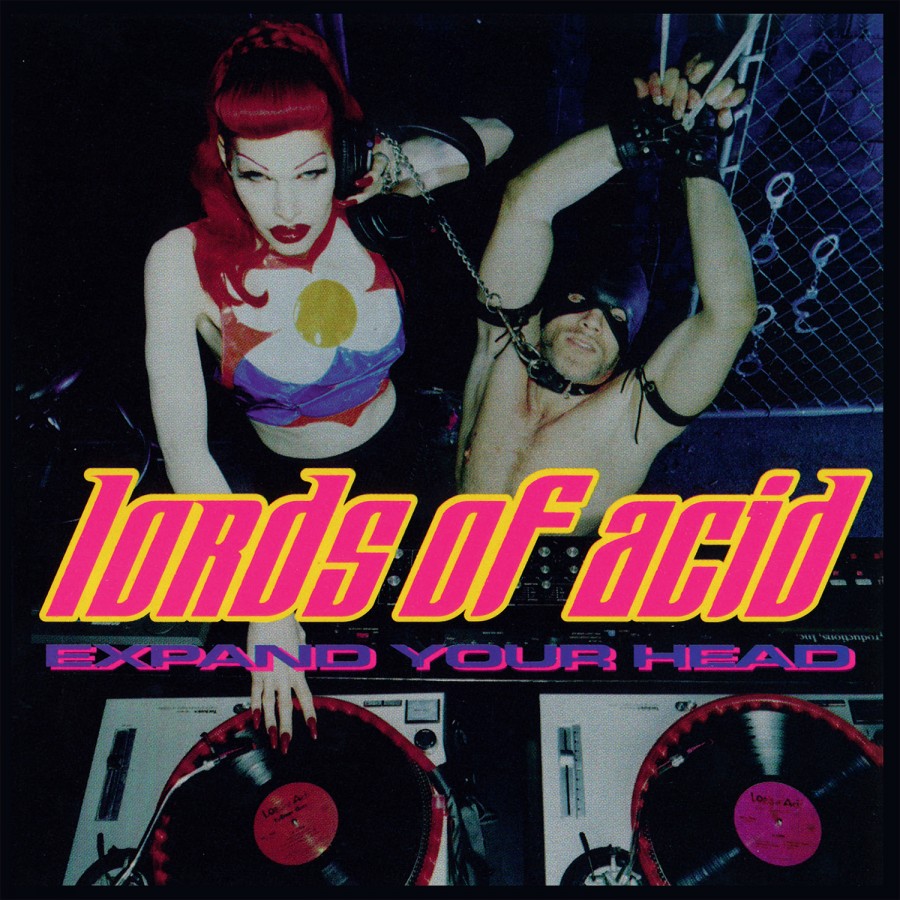 Expand Your Head (Remastered)
CD (2021) · $13.00   add to cart Buy on Bandcamp
PRE-ORDER: Order now, and we will ship this item to you when it is released on April 23, 2021.
Lords of Acid presents a newly remastered edition of Expand Your Head. Originally released in 1999, Expand Your Head sees electronic music superstars including KMFDM, Luc Van Acker, Joey Beltram, Frankie Bones, & Richie Hawtin (Plastikman) slice & reassemble Lords of Acid's X-rated techno-raunch into a towering array of remixes ranging from industrial to Detroit techno and beyond.
Track List
01. Am I Sexy?
02. Lover (Cake Mix)
03. Rough Sex (All Night Grinder Mix)
04. Crablouse (Super Scratcher... Mix)
05. As I Am
06. Who Do You Think You Are?
07. I Sit On Acid (Mickey Blotter Mix)
08. Pussy (Pussymphony II)
09. Let's Get High (Reach Out and Touch the Sky)
10. Spank My Booty (Paddles and Whipped Cream)
11. Rubber Doll (Pucker Up... Mix)
12. Marijuana In Your Brain (Dope Smokin Mix)
13. Rough Sex (Whip Mix)
14. I Sit On Acid (Satan On the Cibes Mix)
15. Rubber Doll (Do You Mind... Mix)
16. I Must Increase My Bust (Detroit Hardcore Mix)
17. Lady Marmalade
Also See