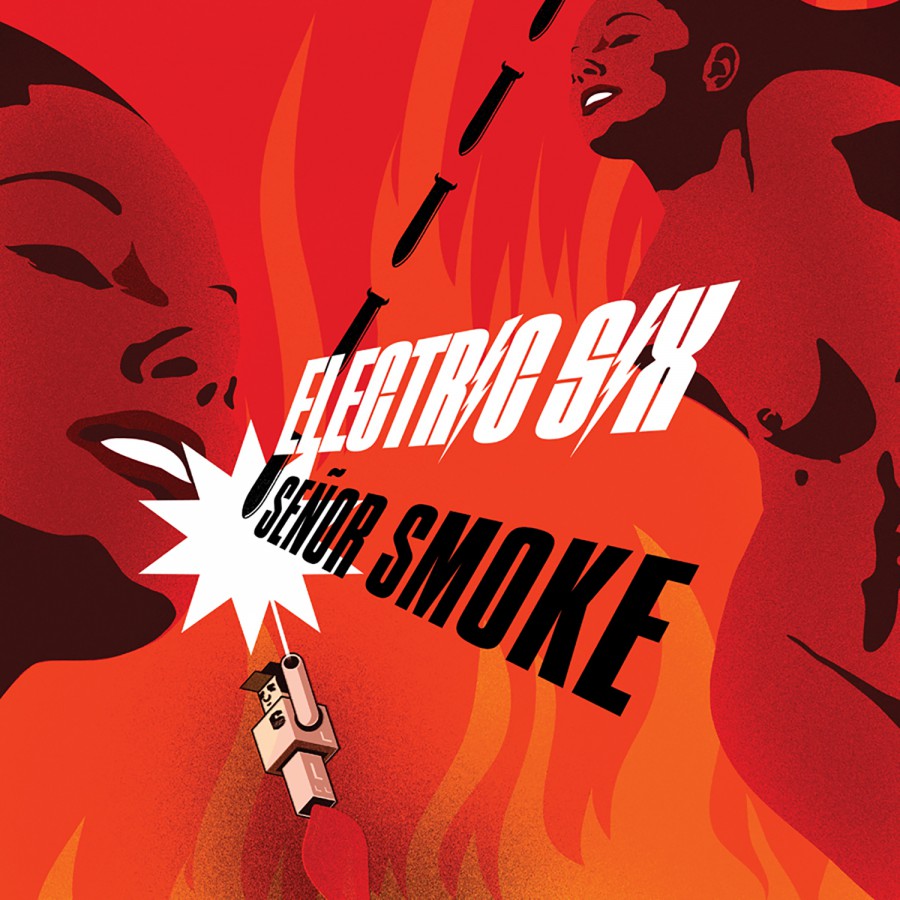 Señor Smoke
DIGITAL (2009) · Listen & Buy on Bandcamp
Also available:
CD $12.98
Hailing from Detroit, MI, Electric Six quickly made a name for themselves with the hit singles "Gay Bar" and "Danger! High Voltage" in the United Kingdom and United States. Their second album, Señor Smoke, was released in early 2005 on Rushmore/Warner in the UK. Garnering much acclaim with the UK press, the band was brought to the attention of Metropolis Records who were interested in broadening the scope of music they released. A deal was quickly inked, and Metropolis is proud to be bringing Electric Six back to their native soil. Señor Smoke blends a mixture of disco, garage, punk, and indie rock with clever (but sincere) tongue in cheek one liners. Electric Six will change the way you perceive rock in 2006.
Track List
01. Rock And Roll Evacuation
02. Devil Nights
03. Bite Me
04. Jimmy Carter
05. Pleasing Interlude I
06. Dance Epidemic
07. Future Boys
08. Dance-A-Thon 2005
09. Be My Dark Angel
10. Vibrator
11. Boy Or Girl?
12. Pleasing Interlude II
13. Radio Ga Ga
14. Taxi To Nowhere
15. Future Is In The Future
Also See