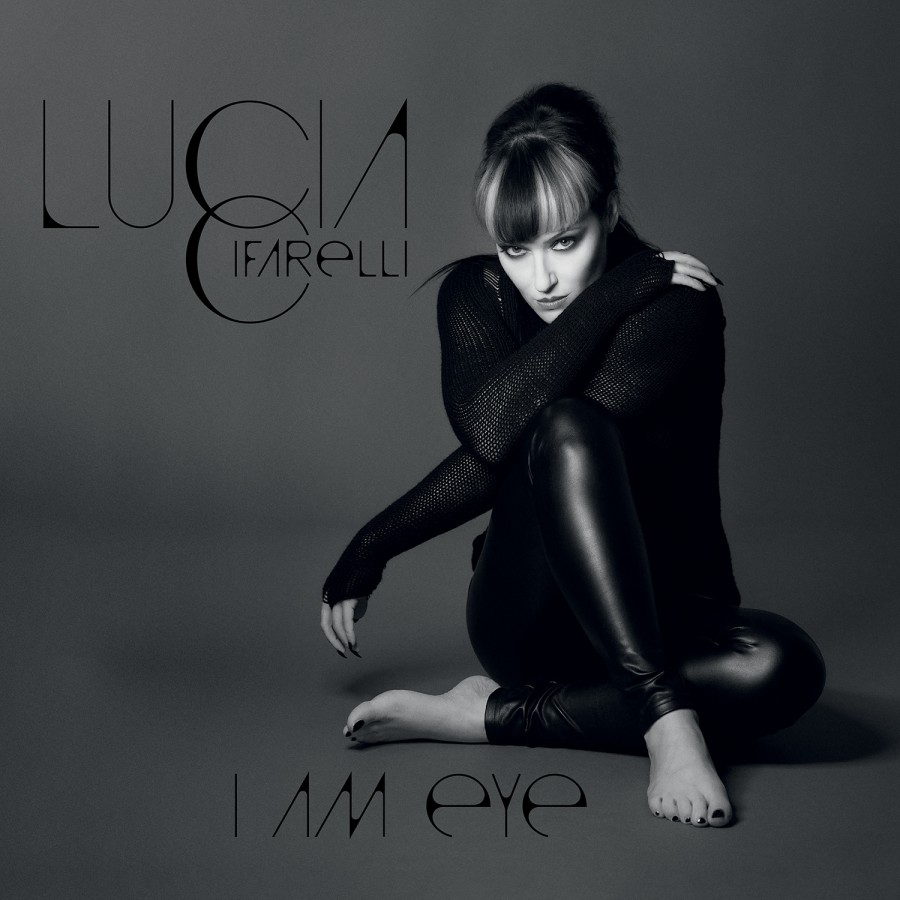 I Am Eye (Limited Ed. Red Vinyl)
VINYL (2021) · $18.00   add to cart Buy on Bandcamp

European Customers! Visit DeejayDead for faster, more affordable shipping: Buy on DeejayDead
Also available:
CD · I Am Eye $13.00
PRE-ORDER: Order now, and we will ship this item to you when it is released on July 2, 2021.
Please note that due to the Covid-19 crisis and ongoing high demand, any and all vinyl release dates are estimated and likely due to be pushed back. We will try to keep them as up to date as we can.

In November 2019 Lucia began writing her long overdue second solo album, following up on 2003's From the Land of Volcanos. Describing the experience of writing the album as divinely inspired, She says "Each song is a tribute to pivotal experiences from my life, reaching as far back to childhood up until now." Covered in black glitter and dark sparkle, the album is a postcard straight from the Boulevard Of Broken Dreams. Co-produced with Sascha Konietzko, the album will have you on your feet, dancing and singing along to the soundtrack of her life.
Also See