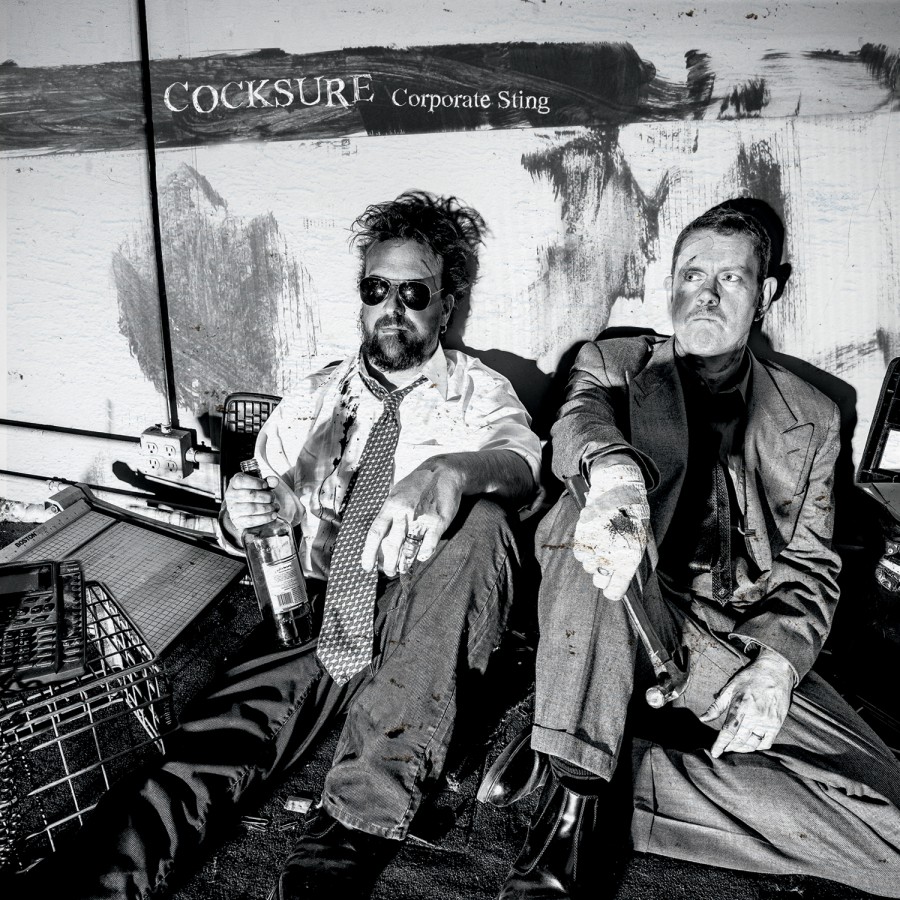 Corporate_Sting
DIGITAL (2015) · Listen & Buy on Bandcamp
Also available:
CD $12.98
Vinyl · Limited Edition Vinyl $18.00
Cocksure is Christopher J. Connelly (MINISTRY, REVOLTING COCKS, SONS OF THE SILENT AGE) & Jason C. Novak (ACUMEN NATION, DJ? ACUCRACK, CZAR).rn
rnAfter COCKSURE offered 3 separate releases on 3 different labels in 2014, this year the boys bring out another full-length LP on Metropolis one year to the date of their debut full-length. "Corporate_Sting" delivers 10 punches to the face, innovative industrial cum punk cum mega-mixx old school Doc Marten stompers, including a cover of a classic 30-year old Severed Heads tune.rn
rnWritten and produced by Connelly and Novak at Cracknation Studios, "Corporate_Sting" lives low on the log of the seedy underbelly of society, taking aim at the exploiters, the thieves, the dealers and the corruptors, cranking up the heavy drums and the dirty bass while raising the ghost of classic Wax Trax!-era sounds, bathed in future horrors and catastrophe.rn
rnAlbum includes a guest "memo" written by Duane Swierczynski, published author of "Severance Package", "The Blonde" and a writer for the monthly Marvel Comics series Cable, plus photography by Black Pearl Photo.
Track List
01. Porno Drones
02. Severance Package
03. Hustler Face
04. Kollider Scope
05. O.C.D. Got Game!
06. Cold Dick
07. Mighty Mouse
08. Razor Invader
09. Harold and Cindy Hospital
10. Hi Talez