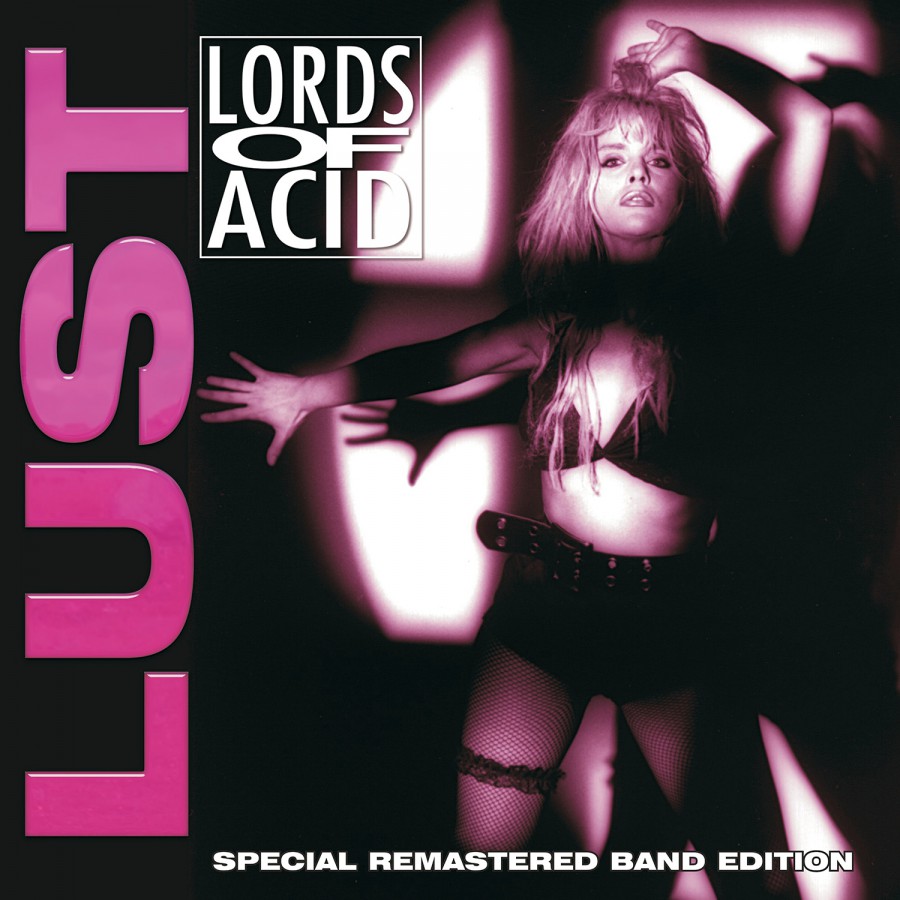 LUST (Special Remastered Band Edition)
CD (2017) · $12.98   add to cart Listen & Buy on Bandcamp
Also available:
Vinyl · [SECOND PRESSING] Limited Edition 2LP $23.00
Lust is the debut album by Belgian electronic band Lords of Acid. Originally released in 1991 Lust spawned a series of club hits. As the album's title implies, the tracks touch upon various sexually-related topics, complimented by hardcore techno/new beat/rave electronica sound. This Special Remastered Band Edition features bonus tracks selected from B-sides from the album's singles.
Track List
01. Take Control
02. Rough Sex
03. Let's Get High
04. The Most Wonderful Girl
05. I Sit On Acid
06. Spacy Bitch
07. Pump My Body To The Top
08. Mixed Emotions
09. Lessons In Love
10. Hey Ho!
11. I Must Increase My Bust
12. I Sit On Acid (rmx)
13. Let's Get High (reach out and touch the sky rmx)
14. Rough Sex (the all night grind rmx)
15. I Must Increase My Bust (mno rmx)
16. I Sit On Acid (soulwax rmx)
Also See