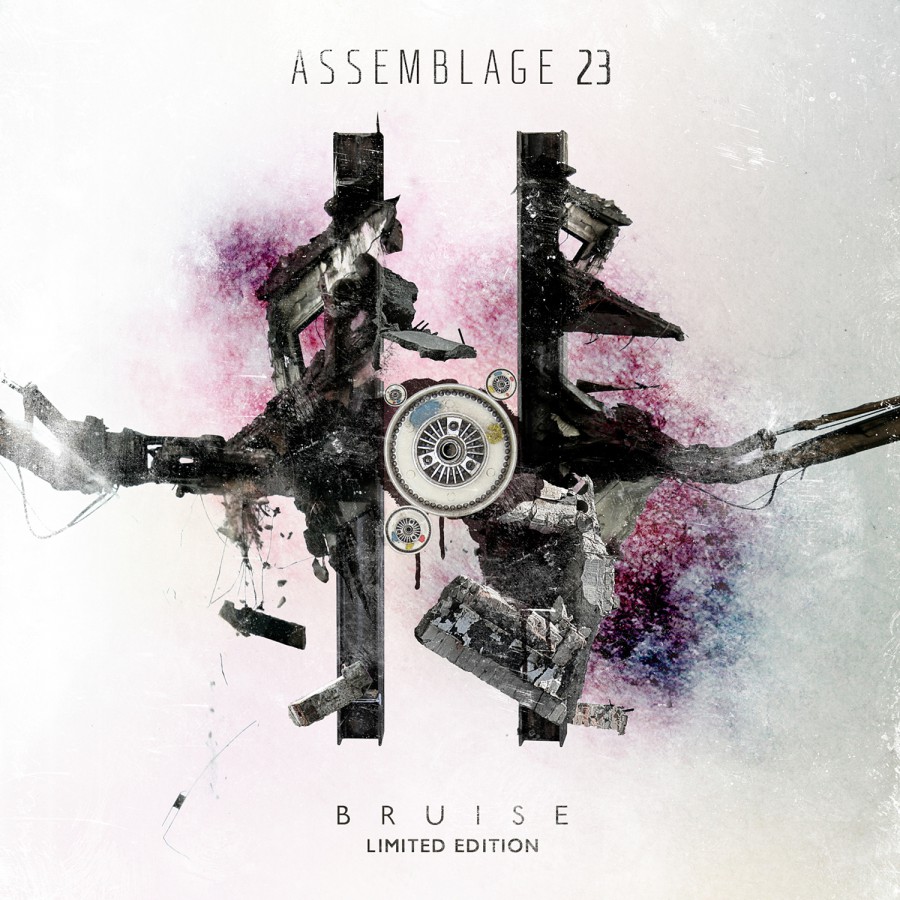 Bruise (Deluxe)
DIGITAL (2012) · Listen & Buy on Bandcamp
Also available:
CD · Bruise Limited Edition $16.98
The deluxe version of Bruise features a bonus disc with the exclusive songs "Rain Falls Down", "God is a Strangely Absent Father", and "Reckless" in addition to remixes from Cesium_137, iVardensphere, Daniel Myer, Grendel, and more!
Assemblage 23 is the musical brainchild of Seattle-based musician Tom Shear. Exploding onto the scene with the release of his albums
Contempt
and
Failure
, Assemblage 23 quickly became one of the most popular acts in the genre. Catchy, danceable electronics blended seamlessly with an honest, open, and intensely personal lyrical approach, quickly endearing A23 to his fans. While many would have fallen safely into a niche and rested on their creative laurels, Shear pushed himself further creatively on his follow up albums,
Defiance
,
Storm
,
Meta
and
Compass
. Now, Assemblage 23 presents
Bruise
, His most fully realized album to date. From the opening electrical glitches of "Crosstalk" the tone of the album is set. The juxtaposition of musical warmth and lyrical darkness of "The Last Mistake", the concussive rhythms of "Noise Inside My Head" and "Darkflow" all lend to the overarching feel of the album. With
Bruise
, Assemblage 23 shows that Tom Shear is an artist at the top of his craft. A23's fans made this release one of the most anticipated of 2012, and Assemblage 23 has delivered the best album of his career.
Track List
01. Crosstalk
02. The Last Mistake
03. Over & Out
04. The Noise Inside My Head
05. Outsider
06. Darkflow
07. Automaton
08. The Other Side of the Wall
09. Talk Me Down
10. Otherness
11. Rain Falls Down
12. The Last Mistake [Cesium_137 Rmx]
13. The Noise Inside My Head [Grendel Rmx]
14. Rain Falls Down [Daniel Myer Vancouver Tribute Rmx]
15. God is a Strangely Absent Father
16. The Noise Inside My Head [Sonik Foundry Rmx]
17. Rain Falls Down [iVardensphere Rmx]
18. The Noise Inside My Head [Boyz Inside My Bed Rmx by Alter Der Ruine]
19. The Last Mistake [Geoff Pinkney of Tenek Rmx]
20. Reckless
Also See