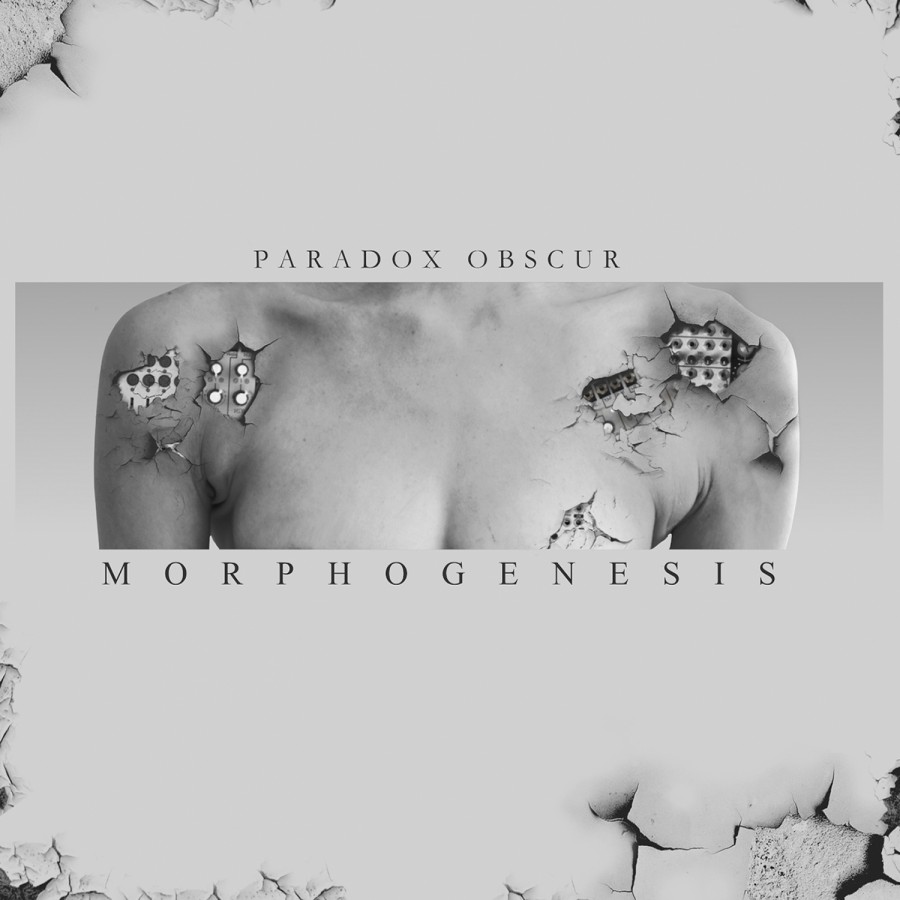 Morphogenesis (Ltd. Ed. LP)
VINYL (2022) · $20.00   add to cart Listen & Buy on Bandcamp

European Customers! Visit DeejayDead for faster, more affordable shipping: Buy on DeejayDead
Also available:
CD · Morphogenesis $13.00
"Dark electronic duo Paradox Obscur records in real time, utilizing hardware synthesizers and drum machines to capturing the essence and magic of the moment without the aid of sequencing and editing software. The new album, showcases this beautiful and unique brand of minimal electro-wave-pop that has become the duo's hallmark. Truly one of the most captivating acts in the genre."
Morphogenesis' is an album consisting of nine songs which are interconnected with the deeper meaning of the evolutionary process where each song is tuned to be part of a single entity.
It represents a gateway into the virtual world of illusion, one that modern man has appropriated and irrevocably strives to keep as an extension of his physical being that is lost in a constructed contentedness.