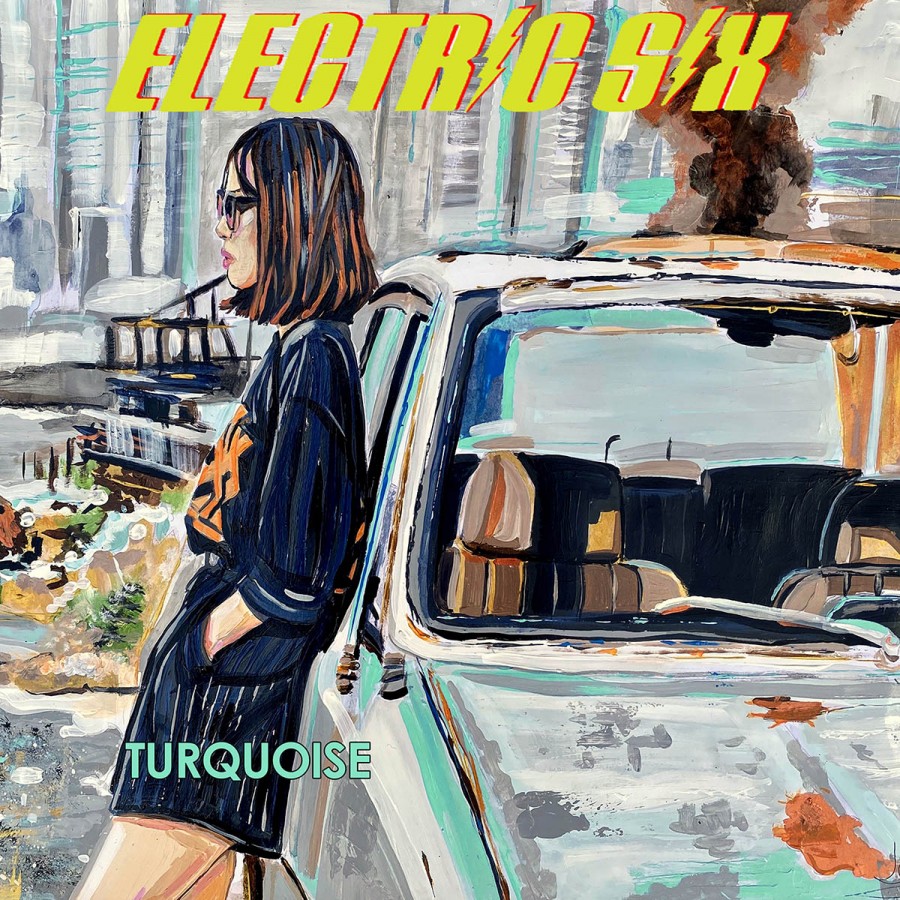 Turquoise
CD (2023) · $14.00   add to cart Listen & Buy on Bandcamp
Also available:
Vinyl $25.00
The boys are back! 14 deep and intense tone poems about the meaning of life...
The recording of Turquoise began in January of 2020, but you know, something distracted us for a couple of years shortly after starting the record. The pandemic tacked a bit of time onto the schedule of this project and Electric Six certainly felt the need to tap into the collective feelings of the time in tracks like "Panic! Panic!" and the title track "Turquoise".

The overall vibe of Turquoise ranges from the infectious pop of "Take Me To The Sugar" and "Staten Island Ass Squad", to the heavy rock of "Child Of Hunger" and "Skywriting", to the Springsteeny goodness of "Units of Time". Electric Six is a band for all tastes, all times and all sizes.

The pandemic slowed us all down and ripped time into shreds. It forced Electric Six to take a little time to look at itself in the mirror. And who did Electric Six see staring back? The answer? It saw Electric Six. It saw Turquoise. When a band finally makes an album this exciting, it doesn't need to do anything else anymore anytime soon ever again.

But it will…..Electric Six can never die. And we are still the band that does one album a year….if you re-define "year". Which we do.

Turquoise is Electric Six's long awaited 15th studio album and it is available on Metropolis Records in the fall of 2023.
Track List
01. Take Me To The Sugar
02. Dr. K
03. Hot Numbers On The Telephone
04. Panic! Panic!
05. Turquoise
06. Skyrocketing
07. Born To Be Ridiculed
08. Child Of Hunger
09. Staten Island Ass Squad
10. Window Of Time
11. Units Of Time
12. Five Clowns
13. The Browning Of Her Bones
14. The Wheel Finds A Way
Also See