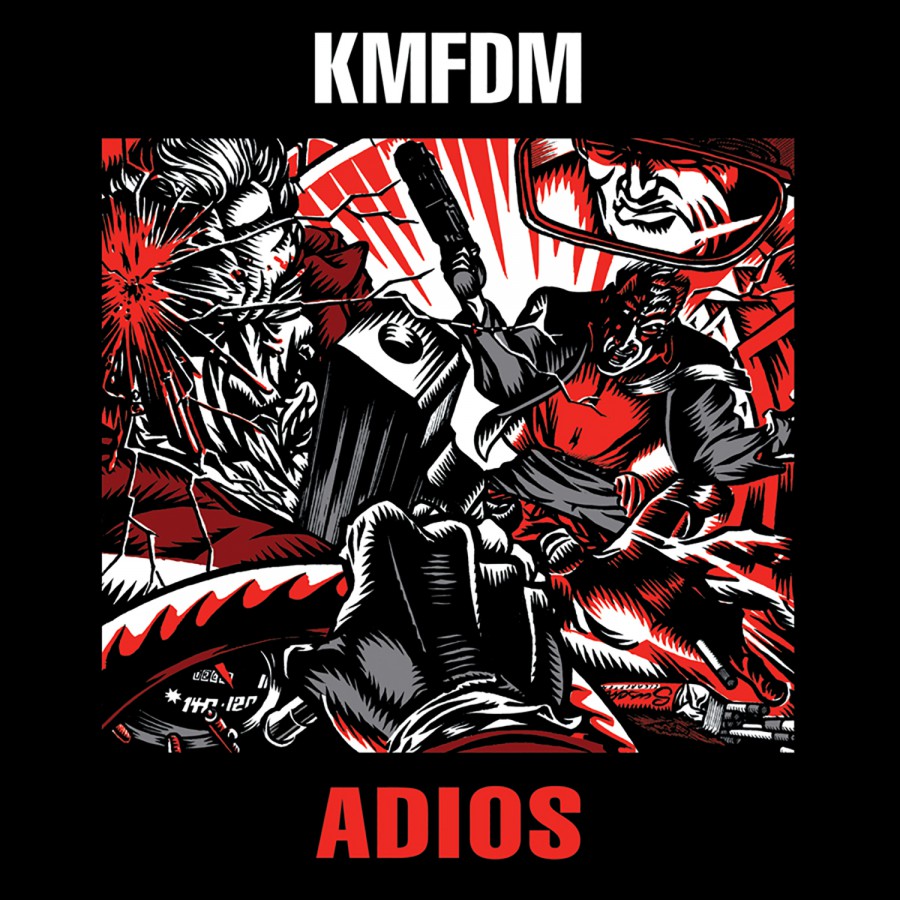 Adios
DIGITAL (2009) · Listen & Buy on Bandcamp
Also available:
CD $11.98
Metropolis Records presents more KMFDM Classic re-releases. These long out of print essentials from the band's Wax Trax! Records days have been unavailable for years. Now, Metropolis Records is putting them out in the order in which they debuted.
The next releases to be made available are the crown jewels of the KMFDM back catalog, 1997's Symbols and 1999's Adios. These records are filled with an astounding lineup of contributors. KMFDM leader and founder Sascha K. plays ringmaster of a musical circus that features Ogre (Skinny Puppy), Tim Skold (Shotgun Messiah), Raymond Watts (Pig), Bill Rieflin (Ministry), Michel Bassin (Treponem Pal), Nina Hagen and Abby Travis. While KMFDM has never been about singles and radio play, Symbols does contain the hit singles "Megalomaniac" and "Anarchy" and Adios features the club and live performance favorites "DIY" and "Adios". These albums have both been given the deluxe treatment which includes all new booklets. The Symbols booklet is an explosive 28 pages and the Adios booklet has been expanded to 24 pages, both bursting with exciting new material.
All KMFDM Classic re-releases have been digitally remastered, presenting their songs in a quality previously unavailable. Documenting the history of KMFDM the accompanying CD booklets all include the original album art (most by famed KMFDM co-conspirator Brute!), in-depth liner notes, quotes from Sascha K., lyrics for each song, never before seen photos of the band, full recording and production credits and more. All work on these releases, from the remastering to the packaging, has been done with the highest level of participation from Sascha K.
These releases join KMFDM's first eight albums, What Do You Know, Deutschland?, Don't Blow Your Top, UAIOE, Naïve, Money, Angst, Nihil and Xtort which are already available from Metropolis Records. Look for more KMFDM Classic releases soon. The next phase of the legacy begins, KMFDM is back and still better than the best!
Track List
01. Adios
02. Sycophant
03. D.I.Y
04. Today
05. Witness
06. R.U.OK?
07. That's All
08. Full Worm Garden
09. Rubicon
10. Bereit
Also See