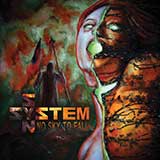 No Sky To Fall
DIGITAL (2013) · Listen & Buy on Bandcamp
Also available:
CD $12.98
System Syn mastermind Clint Carney has shown a unique combination of prolific musical output and compelling artistic vision. An accomplished musician, songwriter, prop-maker, and painter, Carney has fearlessly used System Syn as a cathartic audio outlet for his vision.
The newest album, entitled
No Sky To Fall
, shows Carney once again pushing the boundaries of his music, further delving into territories examined in the stunning previous album
All Seasons Pass
.
Never one to pigeonhole himself creatively, one of System Syn's strongest suit has always been his fearless experimentation.
No Sky To Fall
seems to be a personal album, rather than the true story laid out in
All Seasons Pass
. As such, the music flows from the venom of the opening title track to the danceable "The Privileged", to the beautiful message found in "Hide and Seek".
No Sky To Fall
one again shows System Syn to be one of the most creative, original voices in electronic music.
Track List
01. No Sky to Fall
02. The Privileged
03. The Boys Who Make the Music
04. Hide and Seek
05. Daydream from a Deathbed
06. Breathe In
07. Lost
08. Truth and Consequence
09. Myth
10. Empty
11. A Prayer of Ending
Also See