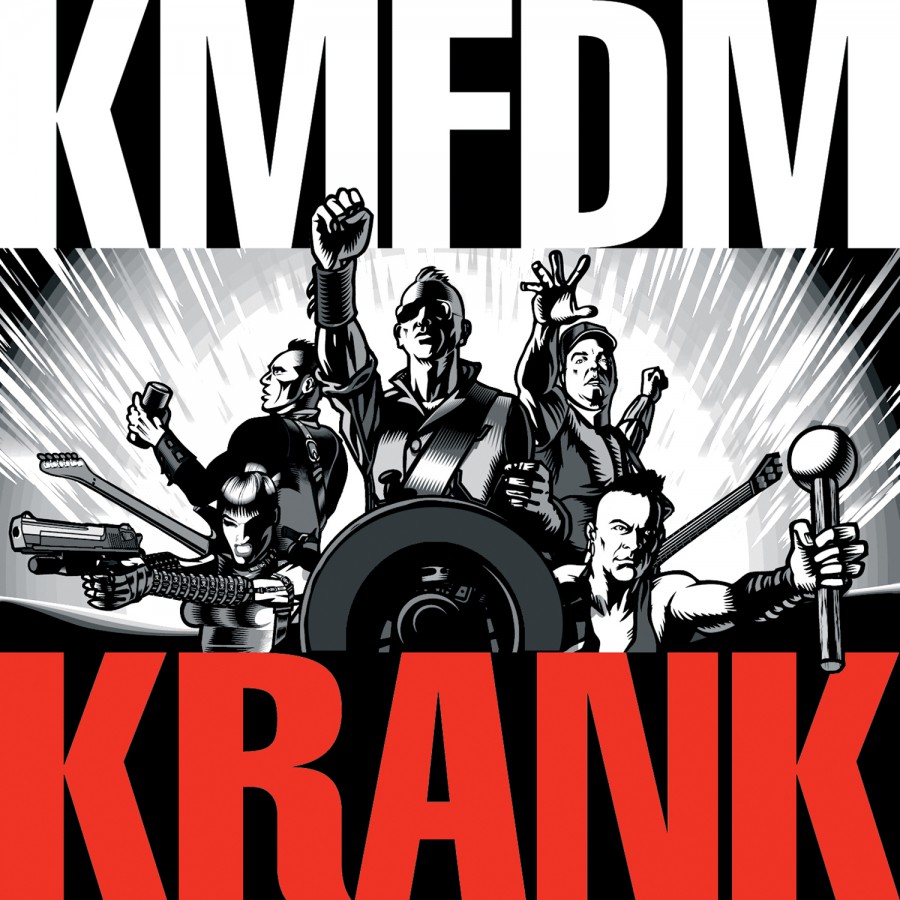 Krank
DIGITAL (2011) · Listen & Buy on Bandcamp
Also available:
CD $4.98
"Achtung! Here we come . . . with another dirty bomb!" Get ready to Krank it to 11 as KMFDM proudly announces their first new single in over 9 years -
Krank
. To be released on March 8, 2011, on Metropolis Records,
Krank
follows in the grand tradition of KMFDM's many "5 letter" singles such as
Boots
(2002),
Light
(1994),
Money
(1992),
Virus
(1989) and others.
Krank
contains the two latest anthems, "Krank" and "Day Of Light", and features multiple versions of each one, for a total of 5 tracks, providing almost 25 minutes of music. None of the tracks found on this single will be on the band's forthcoming 2011 full-length album; the
Krank
single is the only place they can be heard.
The music for
Krank
was created, as always, by KMFDM founder, leader and vocalist Sascha K., with assistance from most of the familiar KMFDM Krew of the past years - KMFDM's female singer, Lucia, and musicians Jules Hodgson and Steve White.
Contributions to
Krank
can also be found from various members of the extended KMFDM family. Previous KMFDM members Tim Skold and Bill Rieflin return as "remixers", Skold taking "Krank" on a stomping and shredding journey and Rieflin doing a genre-bending re-work of "Day Of Light". William Wilson of KMFDM Record's own Legion Within provides the vocal duties on "Day Of Light". Sebastian Komor of Komor Kommando and Icon Of Coil, who recently remixed "Never Say Never" for KMFDM's
Krieg
(2009), also lends his well known dancefloor bombast to a remix of "Krank" here.
Krank's
cover artwork is once again by stalwart KMFDM artist Brute!, depicting a caricature-style panoramic portrait of the band. The accompanying booklet also contains liner notes that tell the story of the
Krank
single, along with fully detailed credits.
Krank
is proof that "Once again rings true, what we always knew, KMFDM is the drug for you!"
Track List
01. Krank (Kaptn' K Mix) by Sascha K.
02. Krank (Komor Kommando Mix) by Sebastian Komor
03. Krank (Knark Mix) by SKOLD
04. Day of Light (Revenge Mix) by Bill Rieflin
05. Day of Light (24/7 Mix)
Also See