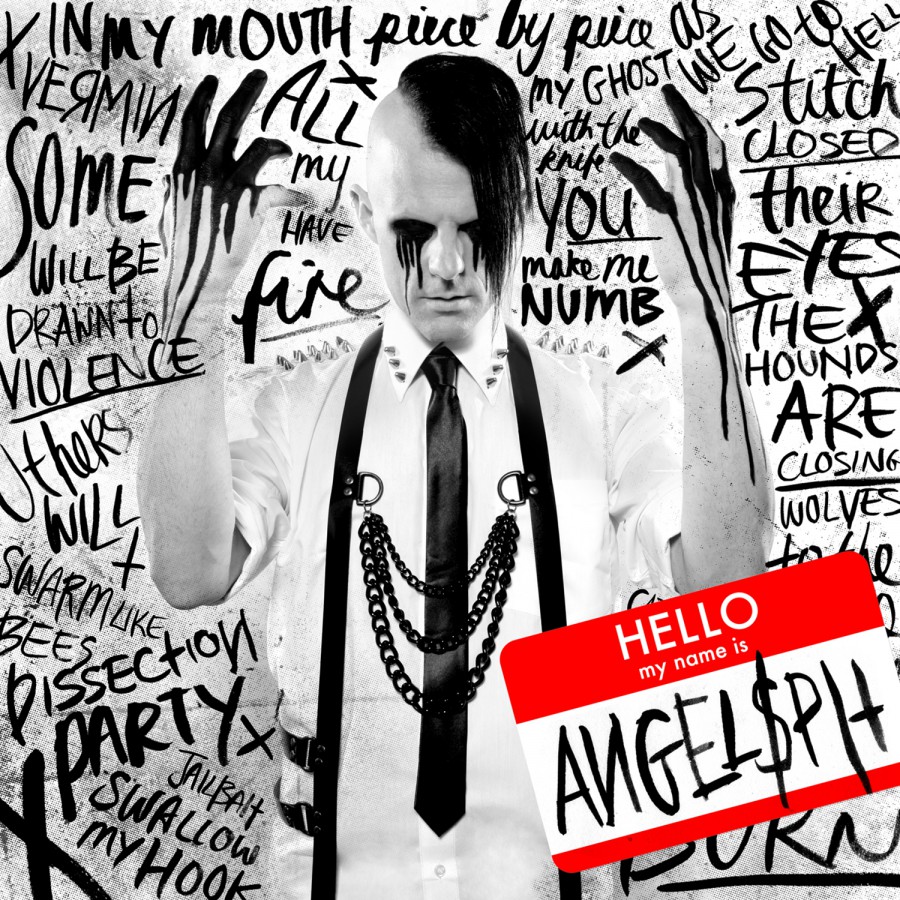 Hello My Name Is
DIGITAL (2011) · $8.90   add to cart
Also available:
CD $12.98
"Glamour is made of a substance called 'incredibly hard fucking work'"
- Angelspit
For Angelspit, nothing can be truer. Since 2004, Angelspit have been one of electronic music's most prolific acts, thrilling audiences the world over with their concoction of industrial-strength guitar riffs, clever hooks and pathologically disturbed synths.
Hello My Name Is
shows the band has no intention of relenting the glorious pounding brutality that has earned them the reputation of being one of the most innovative alternative bands in the current crop. Synthesizers are slain, drum machines burn and samplers are tortured as viscous guitars and corruptive beats are added to the mix. From the opening assault on the stifling modern 9-5 work world of "Cubicle", the glitch-dance rhythms of "Vermin", the snarling sarcasm of the 8-bit tinged "Defibrillator", the crushing percussion of "Jailbait",
Hello My Name Is
, like the band itself, is a non-stop audio assault on all things that hold back creativity and freedom of expression.
Listen & Buy