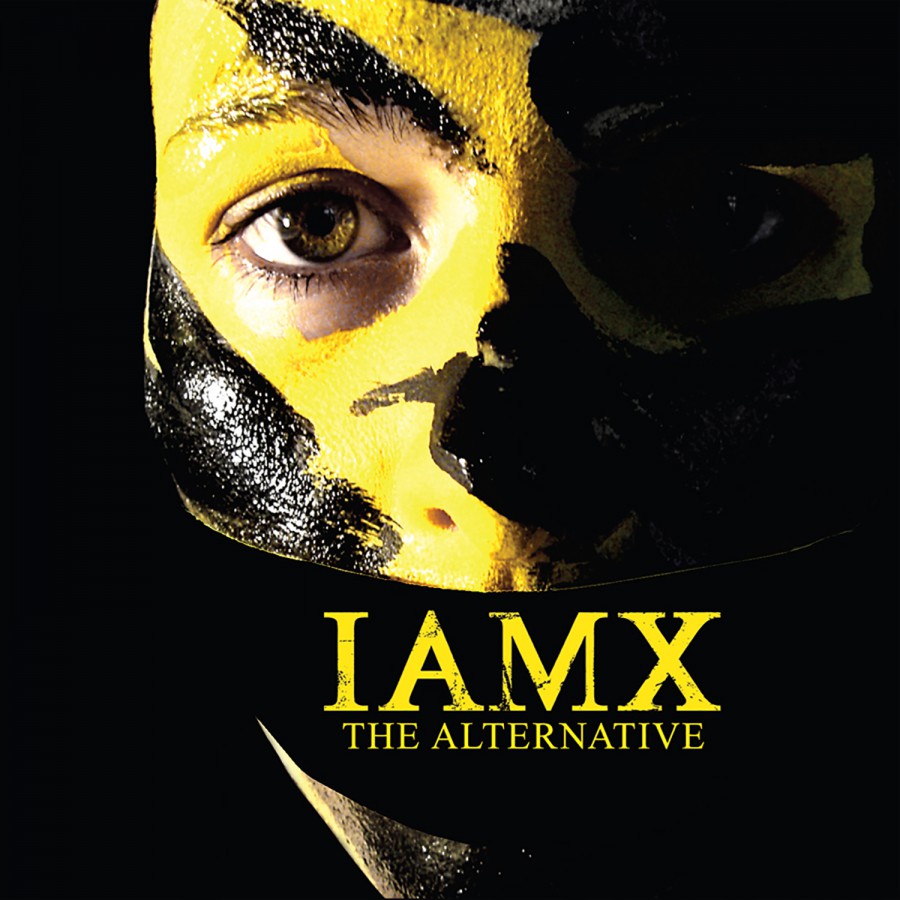 The Alternative
DIGITAL (2009) · $8.90   add to cart
Also available:
CD $12.98
Like an 80s electro glam soundtrack to a Jan Svankmajer film or an almost unfathomable hybrid between the sexy swagger of Prince and the cool and collected respectability of Roxy Music, IAMX mixes the erotically-charged vocals of Chris Corner (of triphop godfathers Sneaker Pimps) with music that is, at once, frantic yet controlled. With such strikingly cinematic songs as the waltzy drama of "President" to the percussive sexual predatory dirtiness of "The Negative Sex" to the indelibly infectious synthpop of the sweeping "Spit It Out", The Alternative is just that - the alternative to the cookie-cutter music scene that dominates the airwaves. A visual and aural intersection, IAMX's live performances have sold out venues across Europe, the UK and the US, even landing on US music industry trade magazine Hits' best SxSW showcases in 2007!
Voted Number ONE Album of 2007 by XM Radio, The Alternative is the sound of an independent revolution offering the perfect "alternative" to the insipid radio drone of the mainstream.
"Heavier, dirtier and more sinister than the Sneaker Pimps' listener-friendly sounds, The Alternative is almost industrial without the excessive noise. Taking the buzzes from that genre and mixing them with electro elements, orchestral washes and Corner's dangerous delivery makes for a tempting mix."
- Remix Magazine
"A blitzkrieg of psycho-trash glamour, Berlin's IAMX are, with their outlandish fashion sense, a sort of Scissor Sisters of underground electro. With all the swagger of T. Rex, the drama of Marc Almond and the forbidding atmosphere of a bombed out city, this is sex music for a decidedly dystopian future." -
CLEAR Magazine
"Just in case you're wondering what the hell IAMX sounds like... it's pulverizing hypnotic beats that would turn an altar boy into a porn star in seconds."
- Harder Beat Magazine
"IAMX is living in Berlin these days, and you can hear that city bleeding through any number of the more dramatic moments on The Alternative... chillingly Bowie-esque."
- Alternative Press
"Just listening to The Alternative, you can't help but think of highbrow art; think Marlene Dietrich on Ecstacy out for a night of cabaret."
- Venice
"[The Alternative] is a wonderfully atmospheric album, dark without being abrasive, and the whole thing builds and ebbs like a good DJ set. This is a catchy, addictive slice of electropop."
- Blogcritics
"Stadium sized rock and seedy Berlin underground at the same time..."
- Londonist, UK
"Like a sleek, modernist upgrade of Nine Inch Nails' Pretty Hate Machine."
- Guardian, UK
"The Alternative' offers up the definitive alternative to 2007's dirge of indie bands with their jingling air of smugness."
Room Thirteen, UK
"Lest ye think it's all Caligula-with-a-synthesizer and the record is gonna leave fluids and used needles on your record player, don't worry, sweetness - the ratio of Saturday night to Sunday morning is way more even than you'd expect."
- Movement Magazine
Listen & Buy
Also See