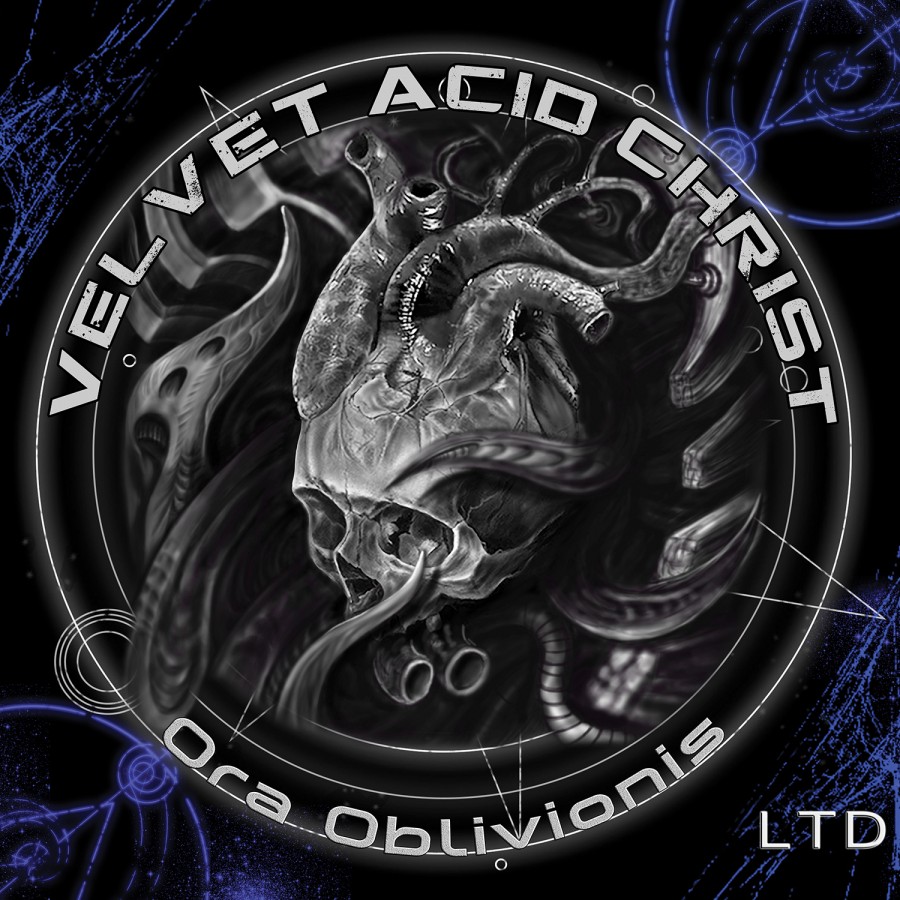 Ora Oblivionis (2CD Version)
CD (2019) · $16.98   add to cart Bandcamp: International & Lossless
PRE-ORDER: Order now, and we will ship this item to you when it is released on August 9, 2019.
Velvet Acid Christ returns with Ora Oblivionis. Inspired by the idea of self destruction, this album touches on every aspect of the band's sound, new & old. An analog feel runs through the album, wherein dance industrial, minimalist goth dance, dreamy piano soundscapes & industrial metal are all explored. Ora Oblivionis is a varied yet cohesive album, and Velvet Acid Christ's finest work to date.
Limited Deluxe Edition has the bonus album Between The Eyes Vol. 5, featuring early unreleased VAC tracks.
Track List
01. Conviction
02. Adventures In Babysitting The Antichrist
03. The Bullet Wins
04. The Colors Of My Sadness
05. Twist The Knife
06. Wrack
07. Trash
08. Romeo
09. Conjuro
10. Cog
11. Pill Box
12. Not Of This Earth
13. Cease To Understand
14. Fried
15. World In Your Eyes
16. Grizzly Reaper
17. Despotic
18. Damnation
19. Want Disease
20. Kill Me
21. Vortex
22. Cowards
23. Operating Table In Hell
24. Severed Synapse
Also See