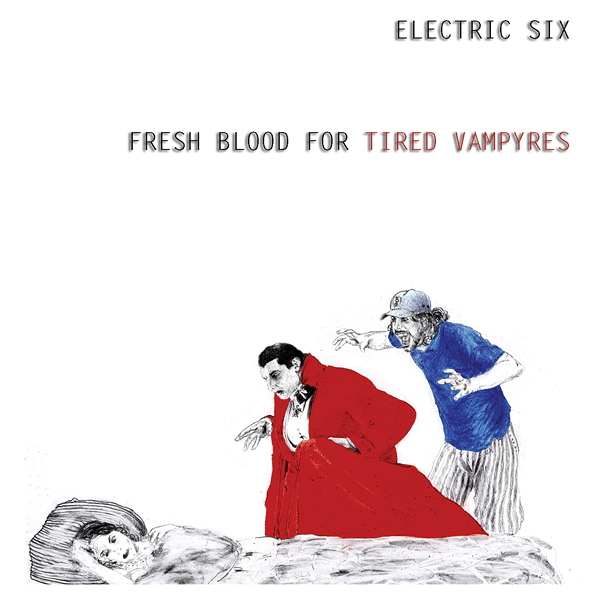 Fresh Blood For Tired Vampyres
VINYL (2016) · $18.00   add to cart Listen & Buy on Bandcamp
Also available:
CD $12.98
Electric Six changes more frequently than change itself, but ultimately this just means they're never gonna put out the same album twice.
Fresh Blood for Tired Vampires
is poppy and smooth, nasty and raw--and oh so life affirming, especially if you are undead. Get your copy when it comes out on Metropolis Records. And come see Electric Six on their Just Another Dickblocka on the I.R.T. tour of the United States and Europe this fall. This Limited Edition Vinyl is expected in late October. We expect this in by Nov 4th.
Track List
01. Acid Reducer
02. The Number of The...
03. Mood Is Improving
04. I'll Be In Touch
05. Lottery Reptiles
06. Dance With Dark...
07. (Be My) Skin Caboose
08. My Dreams
09. I Got The Box
10. Lee Did This To Me
11. Greener Pastures
12. The Lover's Pie
13. Space Walkin'
Also See