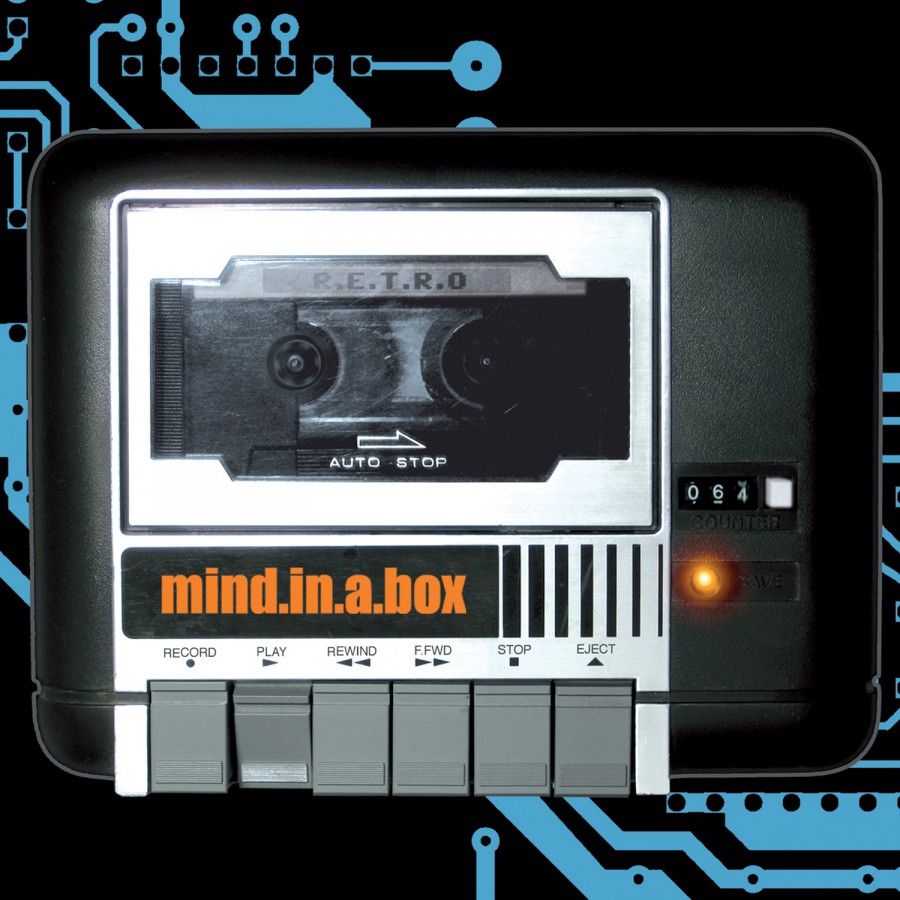 R.E.T.R.O.
CD (2010) · $12.98   add to cart
Also available:
Digital · R.E.T.R.O $8.90
Mind.In.A.Box's past three albums have garnered them a lot of respect with fans and critics alike with their hard to categorize style of electronic music. Their newest album, R.E.T.R.O., takes a slightly different approach to their songwriting. An homage to the era of the Commodore 64 and 1980s video games, the album will even include a few cover versions of cult classics – all done in MIAB's signature style. However, do not take these adaptations lightly. This is not just another cut and paste cover album. This is Mind.In.A.Box re-inventing the past for an advanced future.
Track List
01. The Last Ninja III
02. Lightforce
03. The Last V8
04. Supremacy
05. Shades
06. 8 Bits
07. Mindkiller
08. The Last Ninja
09. I Love 64
10. We Cannot Go Back To The Past
11. Whatever Mattered
Listen & Buy
(Tracks from the digital version)
Also See