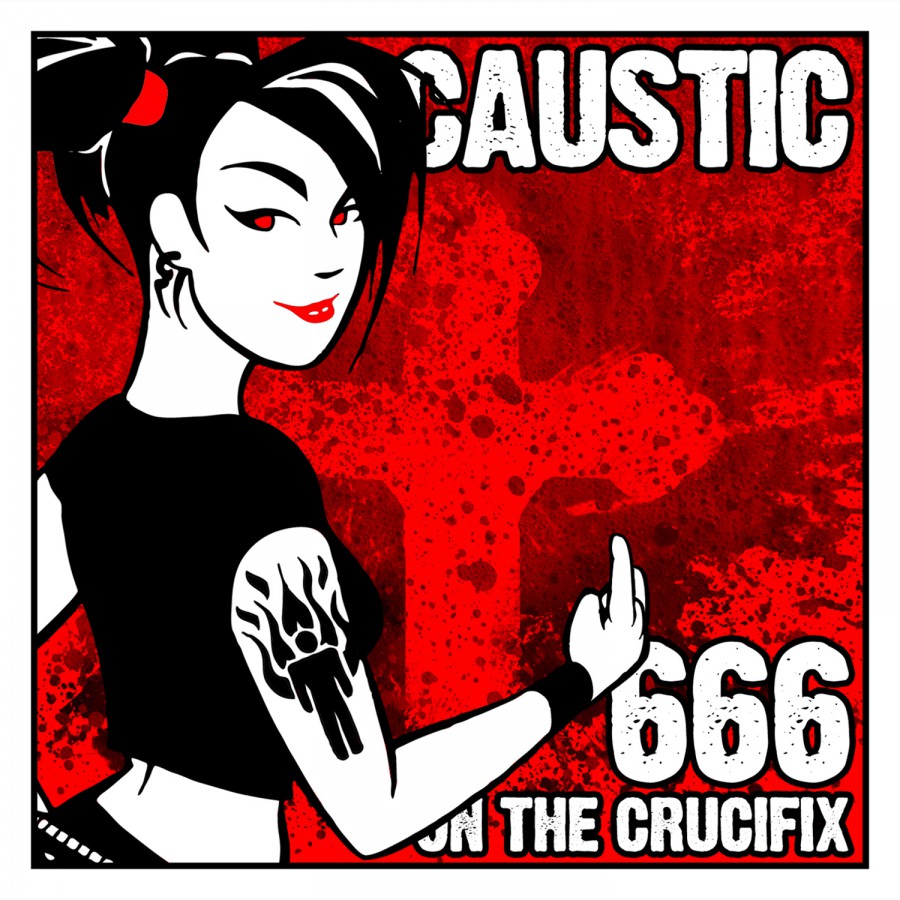 666 on the Crucifix (digital only)
DIGITAL (2011) · Listen & Buy on Bandcamp
"666 on the Crucifix" is the lead track and mission statement for Caustic's upcoming release
The Golden Vagina of Fame and Profit
. Sporting an anthemic, monstrous chorus with some other words peppered in for good measure,
666
is an EBM powerhouse that will leave your stompin' your feet, pumpin' your fist, and beatin' your grandma.
Featuring remixes from Uberbyte, The Gothsicles, Torrent Vaccine, Null Device, and Cubanate's Phil Barry with his incredible new solo project Be My Enemy,
666 on the Crucifix
also contains an unreleased club mix of Caustic's classic "Lady Business" by Blank and a brand new track.
So, to sum it up, this digital single will f**king change and/or ruin your life, but that's always been the Caustic guarantee, hasn't it?"
Track List
01. 666 on the Crucifix
02. 666 on the Crucifix (Be My Enemy Mix)
03. 666 on the Crucifix (Bad Guy Mix by Uberbyte)
04. I Play Computer! (Workman's Comp Mix by The Gothsicles)
05. 666 on the Crucifix (666 On My Deadline Mix by Torrent Vaccine)
06. Chum the Waters (Null Device Mix)
07. Lady Business (Blank Mix)
08. The Completely Unwarranted and Unnecessary Return of Funkbot