Metalinjection.net Loves the new Dawn of Ashes!
April 19 2016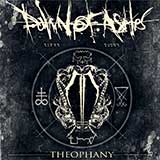 Metalinjection
says of the new
Dawn of Ashes
- Theophany: "Dawn of Ashes is the ferocity of Behemoth, the cinematic evocations of Septicflesh, and the riffs of Mantar all rolled into one punch in the face."
On CD here.
Digital Download here.