Leaether Strip and Ludovico Technique, The Zoth Ommog Tour.
February 22 2016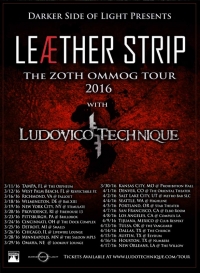 Ludovico Technique
will be supporting
Leaether Strip
's US tour this spring. The tour features Leaether Strip performing classic
Zoth Ommog
era tunes!
Check out
Ludovico Technique's tour promo Here Tickets may be purchased
Here
Image: Tour starts in March!